Class Of 1970 | 45th Reunion Jul 31 - Aug 2, 2015
Altoona Area

High School

(Altoona, PA)
ANNOUNCEMENTS
Only 5 days left to register for the reunion and only

25

days to the big event!
1) You can still reserve seats for the Curve game up until Sunday

July 19

. Reservations are $8.00/seat, payable in advance
2) There are

9

spots remaining for the golf outing. Please sign up asap!
3) Last day to book a room using our block at the Holiday Inn Express is

July 3

!
Hope to see you at the reunion!
Your 45th Reunion Committee
---
---
SOMETHING NEW HAS BEEN ADDED!
We have added a new donations page titled "Support AAHS Class of 1970" (see left menu) and a new selection on the right menu to make donating to the class easier! Our donations page includes those who have donated in 2014 and 2015 to support our upcoming reunion.
If you'd like to help defray reunion expenses or support the website, please Click here to see who they are! We can accept donations by check or PayPal. Thanks in advance for helping us keep our costs low!
---
AAHS Class of 1970 Golf Outing 2015
Thanks to Geoff Geesey, we have finalized plans for a golf outing to be held during the reunion. We have room for 20 golfers. Reservations will be accepted on a first come, first served basis, so get your reservations in as soon as possible using the reunion registration form. Here are the details:
When: Saturday, August 1
Where: Park Hills Country Club
Meeting time: 10:30 am at Park Hills
Tee Times (5): First tee time is 11:00 am
Cost: $44.00 (payable at the club)
NOTE: You must reserve your spot using the registration form, but PLEASE DO NOT SEND MONEY. This event is "PAY AT THE DOOR".
Click on the link below to see list of golfers.
---
New Features: What's New and Class Connection Info
GET FAMILIAR WITH "WHAT'S NEW" and "CLASS CONNECTION"
You will see 2 new menu items across the top of the website.
1) A new "What's New" page has been added. The What's New page aggregates new data from around the web site and displays it on one convenient page.
2) A menu item called Class Connection Info. This will take you to 2 videos to help explain how to get started with these features.
INTRODUCING THE NEW "WHAT'S NEW" PAGE
A new "What's New" page has been added to our web site. The What's New page aggregates new data from around the web site and displays it on one convenient page.
The What's New page contains 3 sections:
Recent Classmate Messages:

Anyone can enter a message at the top of the What's New page for all classmates to see. It's a great way to post a greeting to all classmates. Try attaching a photo or video! Note this box is a replication of the "Share a Message with Classmates" box at the top of your Classmate Profile page. Both of these boxes are one in the same and do the same thing. i.e. enter a message directly from the What's new page, and the message will also appear at the top of your Profile. Enter a message from the top of your Profile, and the message will also appear at the top of the What's New page. Both locations are a convenient way to share a message with your classmates.

Following:

New items from classmates you are following are displayed here.

Not Following:

New items from classmates you are not following are displayed here.
Can

YOU

Help?
We need volunteers for the various committees for the 45th Reunion. Please take a look at the list and let us know if you'd be willing to help out. As you can see, several have volunteered, but there's lot's of room for more of you to join in. The Reunion Committee would be very grateful for your help! You can let us know by writing to info@aahs1970.com.
Class of 1970 Committees for 45th Reunion

Registration/Finance (prior to event/at event)
Randi and Dave Shellenbarger
CoChairs
Gail (Myers) Thompson
Member
Janice (Shiffler) Johnston
Member
Diane Hunter Strohm
Member
Public Relations/Media (Advertising, etc)
Dave Shellenbarger
Chair
Randi Shellenbarger
Member
Member
Souvenirs/Door Prizes
Chris Minnigh
Chair
Larry Beam
Member
Member
Memorabilia (In Memory/Veterans)
Denny Woodring
Chair
Member
Member
Entertainment (DJ, Photography, etc)
Tom Leathers
Chair
Member
Member
Venue/Menu (site(s), menus)
Bonnie (Stevens) Biddle
Chair
Dave Shellenbarger
Member
Randy Grove
Member
Decorations (Banner, Table Decorations, etc)
Laura (Damron) Brady
Chair
Juanita (Glover) McLucas
Member
Roberta (Kennedy) Scott
Member
Website (includes nametags, online registration, etc)
Dave Shellenbarger
Webmaster
NEW FEATURE
Hi all! A new feature is available for your entertainment. It's a daily radio segment called "Rewind". Rewind is a 1 minute historical audio segment produced by Brandon Brooks, a DJ at CBS Philadelphia. Catch up with what happened on this day in history in 1 minute! You'll find this new feature on the right hand side of the site. Scroll down and click on "Play"! Hope you enjoy this...comments are welcomed!
---
HEY BABY BOOMERS!
We found an interesting and fun site that might interest some of you. It's a site dedicated to us BABY BOOMERS. There's a great trivia quiz, lots of links and pictures and registration is FREE.
Click Here for a link or go to our "Just for Fun!" page for a link located there.
---
Looking for a 1970 Yearbook?
In the past, we've had requests for 1970 yearbooks. We just found a section of the alumni website that sells these when they are available. The AAHS Alumni Association maintains an inventory of vintage yearbooks. Vintage yearbooks are $40, and proceeds will be earmarked for the Alumni Scholarship Fund.
Please make checks payable to AAHS Alumni Association and mail to 1415 6th Avenue, Altoona, PA 16602
If the yearbook you are looking for is not available please e-mail us with your name, phone number, and the year you are looking for and we will put you on a waiting list.
Click here if you are looking for an old yearbook.
---
There have been
120948

visits to this Home Page from classmates to date.
---
---
QR Code for Smartphones
For those of you who would like an easy way to add the site to your smartphones, here's a QR code that you can scan with any QR Code reader (like, Red Laser or QR Reader). Once you scan it, you will be redirected to our website, which you can then bookmark on your phone's browser. And they say "old dogs can't learn new tricks" !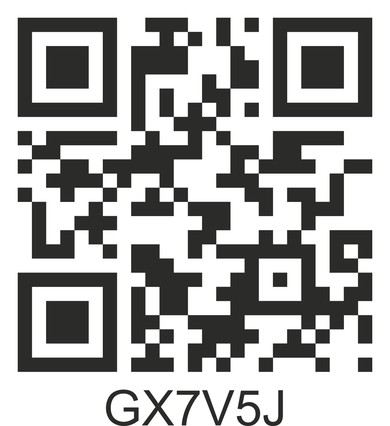 ---
Check out our new photo galleries. Click here or click the link for Altoona Nostalgia for photos remember the "good old days" in Altoona!
---

So, the User Forums (Mt. Lion Messages) aren't working out so well...maybe too intimidating? We've activated the Message Forum (see left menu). This is a free form area for general discussion. I've asked a question...anyone care to respond????
---
Classmates in the News! Check them out ... CLICK HERE!
---

You can find us on FACEBOOK too! Click the logo above to go to our FACEBOOK page.