Class Of 1970 | 45th Reunion Jul 31 - Aug 2, 2015
Altoona Area

High School

(Altoona, PA)
ANNOUNCEMENTS
---
Hi all,
Due to a recent change in policy, we can no longer see or copy the full obituaries from the Altoona Mirror. We have done our best to keep you informed of the passing of classmates and close family members. We can still try to identify as many of these as possible, but it would be great if any of you who subscribe to the paper could look for us and send us any pertinent obituaries. Thanks for helping us to stay current.
Dave
---
New Features: What's New and Class Connection Info
GET FAMILIAR WITH "WHAT'S NEW" and "CLASS CONNECTION"
You will see 2 new menu items across the top of the website.
1) A new "What's New" page has been added. The What's New page aggregates new data from around the web site and displays it on one convenient page.
2) A menu item called Class Connection Info. This will take you to 2 videos to help explain how to get started with these features.
INTRODUCING THE NEW "WHAT'S NEW" PAGE
A new "What's New" page has been added to our web site. The What's New page aggregates new data from around the web site and displays it on one convenient page.
The What's New page contains 3 sections:
Recent Classmate Messages:

Anyone can enter a message at the top of the What's New page for all classmates to see. It's a great way to post a greeting to all classmates. Try attaching a photo or video! Note this box is a replication of the "Share a Message with Classmates" box at the top of your Classmate Profile page. Both of these boxes are one in the same and do the same thing. i.e. enter a message directly from the What's new page, and the message will also appear at the top of your Profile. Enter a message from the top of your Profile, and the message will also appear at the top of the What's New page. Both locations are a convenient way to share a message with your classmates.

Following:

New items from classmates you are following are displayed here.

Not Following:

New items from classmates you are not following are displayed here.
---
Welcome to Class Connection
I have great news today for our classmates on Facebook! You can now do all of the things you can do on our class web site from inside Facebook. It's called Class Connection, and you'll find it's very simple to join and use. If you already have a Facebook profile, follow these 3 quick steps to get connected:
Log into our class web site at www.aahs1970.com
Click the "Class Connection" link under "Member Functions" on the left hand menu.
On the "Class Connection Join Screen", click the blue "Join Class" button and accept the app permissions.
That's it - you're Facebook connected!
There are some exciting new features available here. You can:
Send your "Notify Me" notices to the Facebook notification globe.

Use the "Easy Invite" tool to help us find missing classmates and invite them to join our class.

Use the "Visit Another Class" feature that allows you to browse around other classes.

Quickly see what's happening with the class by clicking on the "What's New" tab.

Here are a few important things you should know:
Everything you do on Class Connection is mirrored on our class web site. (i.e., they work as one. Class Connection is just a convenient method of participating with our class from the Facebook environment.)

Class Connection is 100% as private and secure as our class web site. No personal/private data whatsoever is shared with Facebook. The Class Connection developers made an overview video about the topic of privacy by clicking here: Respecting Privacy on Class Connection

Your Profile privacy settings are honored on Class Connection. Only the people you've already permitted to view your Profile are the same people who can view your Profile using Class Connection. Click Edit Profile if you wish to review your privacy settings.
I hope you enjoy this new Facebook connection for our class! As always, please feel free to reach out to me with questions or concerns. You can reach me at info@aahs1970.com.
---
Can

YOU

Help?
We need volunteers for the various committees for the 45th Reunion. Please take a look at the list and let us know if you'd be willing to help out. As you can see, several have volunteered, but there's lot's of room for more of you to join in. The Reunion Committee would be very grateful for your help! You can let us know by writing to info@aahs1970.com.
Class of 1970 Committees for 45th Reunion

Registration/Finance (prior to event/at event)
Dave Shellenbarger
Chair
Gail Thompson
Member
Member
Public Relations/Media (Advertising, etc)
Chair
Member
Member
Souvenirs/Door Prizes
Chair
Chris Minnigh
Member
Member
Memorabilia (In Memory/Veterans)
Denny Woodring
Chair
Member
Member
Entertainment (DJ, Photography, etc)
Tom Leathers
Chair
Member
Member
Venue/Menu (site(s), menus)
Chair
Member
Member
Decorations (Banner, Table Decorations, etc)
Chris Minnigh
Chair
Debbie (Imler) Flanagan
Member
Juanita (Glover) McLucas
Member
Website (includes nametags, online registration, etc)
Dave Shellenbarger
Webmaster
Frank Forney
Asst Webmaster
There have been
92824

visits to this Home Page from classmates to date.
---
---
QR Code for Smartphones
For those of you who would like an easy way to add the site to your smartphones, here's a QR code that you can scan with any QR Code reader (like, Red Laser or QR Reader). Once you scan it, you will be redirected to our website, which you can then bookmark on your phone's browser. And they say "old dogs can't learn new tricks" !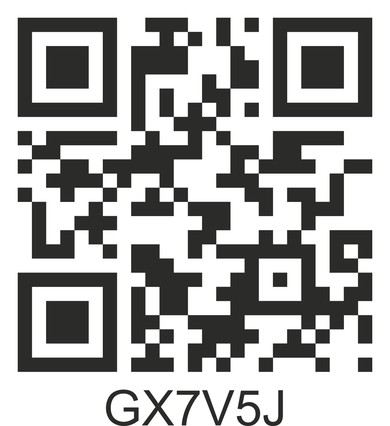 ---
Check out our new photo galleries. Click here or click the link for Altoona Nostalgia for photos remember the "good old days" in Altoona!
---

So, the User Forums (Mt. Lion Messages) aren't working out so well...maybe too intimidating? We've activated the Message Forum (see left menu). This is a free form area for general discussion. I've asked a question...anyone care to respond????
---
Classmates in the News! Check them out ... CLICK HERE!
---

You can find us on FACEBOOK too! Click the logo above to go to our FACEBOOK page.