Altoona Area High School (Altoona, PA)

ANNOUNCEMENTS
Relatives who have passed recently:
Our deepest sympathies to classmate Beverly Campbell and her family and friends on the passing of her mother:
Our deepest sympathies to guest member Diane (Swires) Pirazzola and her family and friends on the passing of her father:
Our deepest sympathies to classmate Rose (Dickinson) Miller and her family and friends on the passing of her sister:
Our deepest sympathies to classmate David Rorabaugh and his family and friends on the passing of his brother:
Our deepest sympathies to classmate Gary Gingrich and his family and friends on the passing of his father:
---
---
---
2020 Reunion CANCELLED!
The Reunion Committee met on April 27 and determined that due to the uncertainty resulting from the COVID-19 Virus, we are CANCELLING the 2020 Reunion. The Committee made the decision after reviewing projections for the virus and consideration for the safety of our classmates.
We will begin the process of refunding registrations for those who have already registered in the next few days.
The Committee will also begin the planning of our "50th + 1" Reunion for a date in July/August 2021. Following an extensive review of our financial situation, which will take a hit from some fixed expenses incurred as a result of our progress on the 2020 reunion, we have decided to plan a one-night, Saturday Reunion. We will still look into a Sunday picnic either at DelGrosso's or at the Altoona Curve as an optional activity.
Thank you all for your patience during our deliberations. We wanted to have as clear a picture as possible before cancelling. We hope this hasn't inconvenienced anyone too much.
Looking forward to seeing you in 2021. We'd like to ask you to pass this along to classmates you may encounter as there are many classmates not on the website. Please visit us at www.aahs1970.com for additional information and class interaction until our next reunion date.
---
---


---
CLASSMATE'S MODEL RAILROAD VIDEO (Impressive)
Check out this link to get a look at classmate Gary Clare's model railroad layout. Once you get to the site, either hit <CTRL-F> to search for "Clare" or scroll down about 4 rows. Gary's video is on the left side of that row.
In the video, Gary also talks about his charitable outreach called Operation S.O.S. Be patient when you click the link, the site sometimes takes a bit of time to load. Quite impressive, Gary!
---
We've built a new page to capture announcements and information on the upcoming 50th Reunion. Our first announcement is selection of the site for the 2020 gathering. Click Here to see the info.
---
We've begun our planning for our 50th Reunion (has it really been that long?)! It is always our hope to make this gathering as affordable as possible for EVERYONE in the Class of 1970. If you are able and willing to contribute to the cause please click here and scroll down below the donations list. We can accept both checks and credit cards. All donations are welcome. We'll do our best to recognize each and every one! Thanks in advance for your help.
---
---
SAVE THE DATE!

AAHS Class of 1970 - 50th Reunion
July 31- August 2, 2020
Details to follow at a later date
---
---
We just received word of an upcoming new CD Release featuring the music of deceased classmate, Steve Prosser. The album is in pre-release, but will be available soon at cdbaby. Depending on interest, we may be able to secure a discount on the CD (currently at $20.00/ea). If you're interested, please contact me at info@aahs1970.com and I will follow up to see what we can work out.
Below is the press release from singer Kris Adams (with her permission):
---

On Her 4th Album "We Should Have Danced", Kris Adams Sings the Music of Steve Prosser
Available October 15, 2018
Pre-Release Show: Cornelia Street Cafe, September 4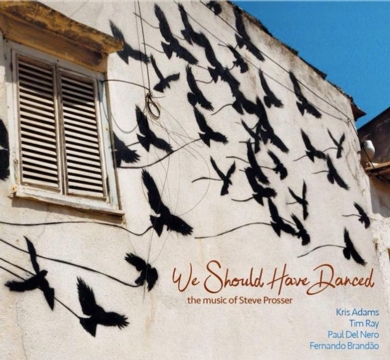 Jazzbird Records is proud to announce the October 15th release of Kris Adams' long-awaited fourth album We Should Have Danced: The Music of Steve Prosser. Featuring Adams' original lyrics and arrangements by pianist Tim Ray, We Should Have Danced is a deeply personal, poignant collection of music featuring the compositions of the late Steve Prosser, Adams' former husband, for chamber jazz quartet. The release of We Should Have Danced will be celebrated on September 4th at the Cornelia Street Cafe in New York City.
Beloved and respected by so many, Prosser lived a remarkable life as a Berklee College of Music professor for over thirty years; a decade of which was spent helming the ear training department as its chairman. On campus, Prosser was known for his passionate teaching style, talented musicianship and his larger than life persona. Prosser and Adams met at Berklee in 1981 and married in 1987. Though they separated in 2006, they remained close friends. "Besides being a master teacher, Steve was a vocalist, composer, jazz pianist, lawyer and bird lover. He loved to have his ear training students transcribe bird songs. And he and I had a running joke around the house. He would quiz me on which bird song we were hearing in the yard. Music was everything to him. Composing and arranging was something he loved to do but didn't have the desire to put his music out there. But I loved his music so making this CD is my gift to him," says Adams.
After Prosser's passing in 2012, Adams came across a folder titled "Songs for CD" amongst the items left behind for her. Inside was a trove of Steve's original music with many of the tunes having been written during their 19 year marriage. Inspired in some cases by Prosser's poetry and in other cases, by the melodies themselves, Adams wrote lyrics to some of her favorites which then were arranged by Tim Ray. "My mind was filled with images and emotions, searching to put into words what I felt from the music that he wrote," says Adams. Bassist Paul Del Nero and flautist Fernando Brandão were then added to enrich the project.
Standout tracks include the autobiographical album opener "Prophecy", which tells of the couples' first meeting, the poignant "Summer Moon Above", which features lyrics pulled from Prosser's original poem "Less Than Nothing" and the hauntingly beautiful album closer "Without You", which Prosser originally titled "For Kris". Funny and quirky, Prosser titled one song "Mumbling" which Adams retitled "Imaginings" after writing the lyric. All of the songs were retitled by Adams except for the title track, "We Should Have Danced".
Four years in the making, "We Should Have Danced" is a poignant and commemorative body of music that not only celebrates the genius of Steve Prosser but the palpable love of these two creative musicians.
"Simply put, this is the story of our lives lived together".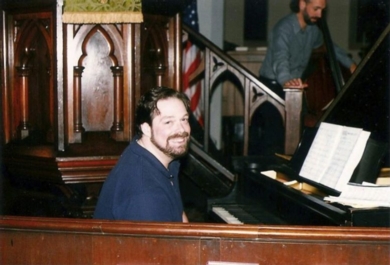 Steve Prosser
About Kris Adams:
Kris Adams began singing at an early age having grown up in a music loving family. Her grandfather played organ by ear and her mother played piano. Kris began singing on stage in a touring children's theater as a young teenager and had her first professional gigs at the age of 19 in Connecticut, singing in a latin-jazz band that the late saxophonist Tom Chapin was a member of.
Kris left Hartford to attend Berklee College of Music and New England Conservatory. She released her first CD, "This Thing Called Love" in 1999 and her second, "Weaver of Dreams" in 2002. Both were collaborations with pianist/arranger, Steve Prosser. She recorded her third disc, "Longing" in collaboration with trumpeter/arranger, Greg Hopkins. Kris has shared the stage with Joe Lovano, Wayne Escoffery, Lee Musiker, Cameron Brown, Billy Drummond, Bill Pierce, Harvie S, Jay Leonhart and Michelle Hendricks.
Kris is currently on faculty at Berklee and is author of the book "Sing Your Way Through Theory" (Hal Leonard). She has performed and given clinics in New England, New York, Los Angeles, Brazil, Germany and Italy, at the Fara Sabina Jazz Festival alongside Jonathan Kreisberg, Kevin Hays, Reuben Rogers and Gregory Hutchinson.
---
Wow! You guys are great! Thanks to all of you who have responded to our survey so far! If you haven't yet responded, please do... the survey will be open until February 23. You've asked a lot of great questions, so we've started a new FAQ (Frequently Asked Questions) page to address and clarify some of the questions and comments, you've made. You can find it at this link. We'll try to keep this up to date until reunion time. Hope you find this helpful.
We will provide a question on future surveys for your comments, but you don't have to wait. You can send questions or comments at any time to info@aahs1970.com.
---
Check out our new gallery of AAHS Wrestling articles submitted by Joel Shiffler!
---
HEY BABY BOOMERS!
We found an interesting and fun site that might interest some of you. It's a site dedicated to us BABY BOOMERS. There's a great trivia quiz, lots of links and pictures and registration is FREE.
Click Here for a link or go to our "Just for Fun!" page for a link located there.
---
Looking for a 1970 Yearbook?
In the past, we've had requests for 1970 yearbooks. We just found a section of the alumni website that sells these when they are available. The AAHS Alumni Association maintains an inventory of vintage yearbooks. Vintage yearbooks are $40, and proceeds will be earmarked for the Alumni Scholarship Fund.
Please make checks payable to AAHS Alumni Association and mail to 1415 6th Avenue, Altoona, PA 16602
If the yearbook you are looking for is not available please e-mail us with your name, phone number, and the year you are looking for and we will put you on a waiting list.
Click here if you are looking for an old yearbook.
---
There have been
186,455

visits to this Home Page from classmates to date.
---
---
QR Code for Smartphones
For those of you who would like an easy way to add the site to your smartphones, here's a QR code that you can scan with any QR Code reader (like, Red Laser or QR Reader). Once you scan it, you will be redirected to our website, which you can then bookmark on your phone's browser. And they say "old dogs can't learn new tricks" !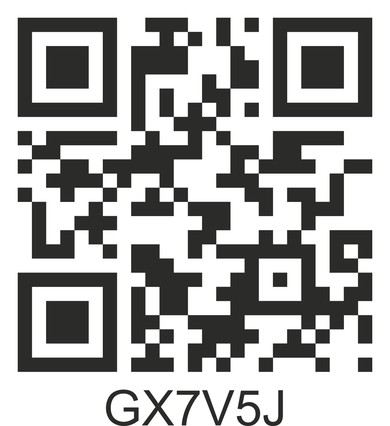 ---
Check out our new photo galleries. Click here or click the link for Altoona Nostalgia for photos remember the "good old days" in Altoona!
---

So, the User Forums (Mt. Lion Messages) aren't working out so well...maybe too intimidating? We've activated the Message Forum (see left menu). This is a free form area for general discussion. I've asked a question...anyone care to respond????
---
Classmates in the News! Check them out ... CLICK HERE!
---

You can find us on FACEBOOK too! Click the logo above to go to our FACEBOOK page.